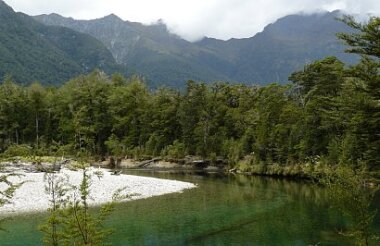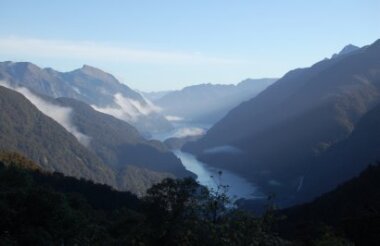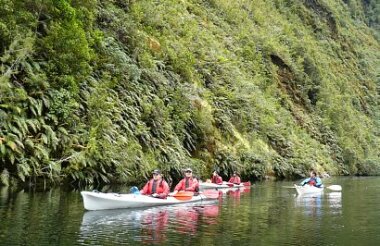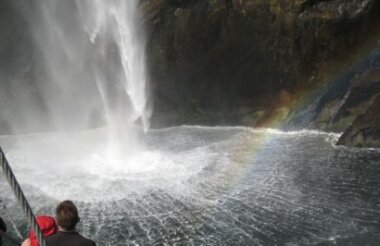 A vast wilderness is the best way to describe Fiordland National Park. Our largest national park and the world's fifth largest national park contains the largest tract of untouched forest in New Zealand. Covering the south west corner of New Zealand's South Island, Fiordland National Park is in integral part of Te Wahipounamu – South West New Zealand World Heritage Area.
The small town of Te Anau is the gateway to Fiordland National Park and provides a great range of accommodations, cafes and restaurants as well as being the jumping off point for many activities. Notable features of Fiordland National Park are the ice carved Fiords that cut into the coastline, most famous of these being Milford Sound. This part of Fiordland is also the location of New Zealand's world renowned Milford Track, one of the world's greatest walks. As well as the sea that fills the deep fiords, there are a number of magnificent inland lakes and rivers and endless waterfalls, especially after it rains and rain it does. Fiordland averages 7 metres of rain per year, so remember to bring your raincoat. This water has created a lush rainforest with trees clad in moss and lichen that cling to the steep banks of the fiords and U-shaped valleys.
There is an abundant marine life in the fiords and on your Milford Sound cruise you may see dolphins, New Zealand Fur Seals and if you're lucky the Fiordland Crested Penguin. Walking any of the 3 great walks within the park, including the Milford Track will introduce you to the cheeky kea, our native parrot and the smaller forest dwellers like tomtit and South Island robin.
On both Doubtful Sound and Milford Sound you can choose from a range of cruise options or kayaking. Some of the best ways to explore Fiordland are to cruise the sounds, either a Milford Sound Nature Cruise or spend the night in the more remote Doubtful Sound on board the Fiordland Navigator. The Underwater Observatory in Milford Sound is a great way to see what lies beneath. From Te Anau jet boating, fly fishing and walking are all popular activities. The Routeburn, Kepler and Milford Great Walks can all be experienced as short day walks, or for the ultimate Fiordland adventure enjoy the Milford Track guided walk.