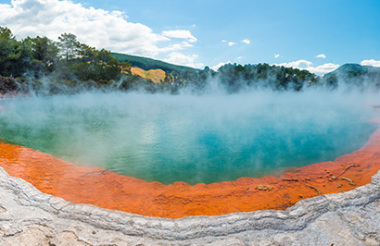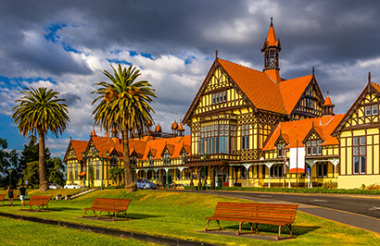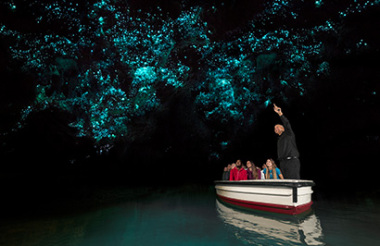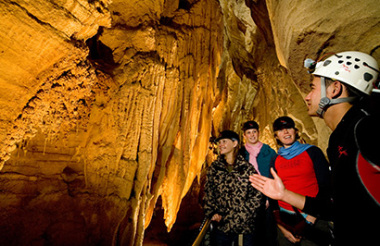 Enjoy a tour from Auckland to Rotorua including a guided tour of the fascinating Waitomo Glowworm Caves. Leaving Auckland in the morning you travel through the lush farmland of the Waikato and King Country regions. Your experienced local driver guide will provide a commentary as you travel to Waitomo and point out sites of interest including Rangiriri, the location of a historic Māori land wars battle between forces loyal to the Māori King and the Colonial Government in 1863.
On arrival in the small town of Waitomo enjoy a guided tour through the world famous Waitomo Glowworm Caves with their amazing stalactites, stalagmites and other limestone formations. Finish the tour with a silent boat ride through the Glowworm Grotto - a subterranean cavern lit up by the lights of thousands of tiny glowworms.
Continue your tour this afternoon by driving to Rotorua, passing through the beautiful Fitzgerald Glade where the roadside trees arch overhead to form a tunnel of natural greenery.