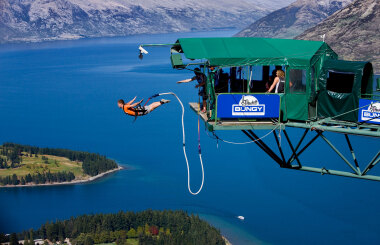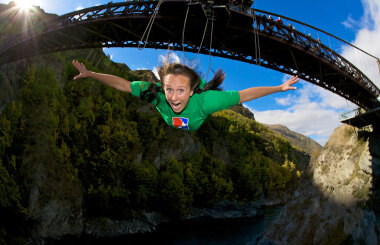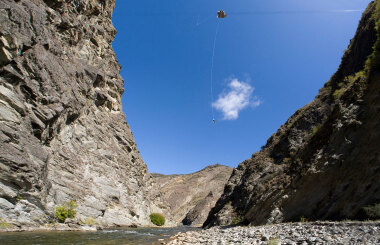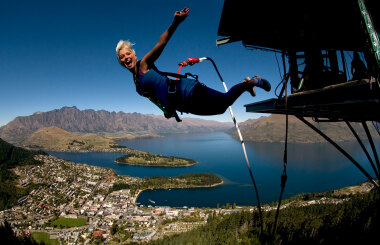 Queenstown is where bungy jumping was pioneered by AJ Hackett and the first commercial jump started in 1988 at the Kawarau Bridge (on the main road into Queenstown from the east). If a bungy jump is on your 'to do' list them Queenstown is the place. AJ Hackett operates 3 sites in Queenstown:
1) Kawarau Bridge - a 43 metre jump from an historic bridge with an optional 'dip' in the Kawarau River.
2) The Ledge Bungy - located 400 metres above Queenstown the Ledge operates from the Skyline Gondola Complex. A unique location for a unique experience (47m jump).
3) The Nevis Bungy - this is New Zealand's highest bungy at 134 metres and 8 1/2 seconds of freefall. Located in the Nevis Valley high above the Nevis River this is the ultimate adrenalin experience.