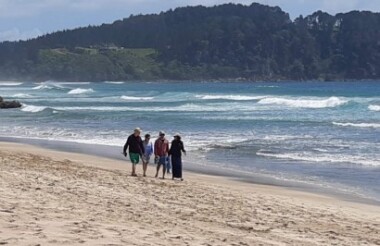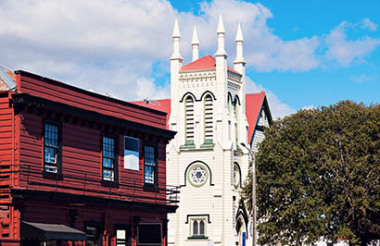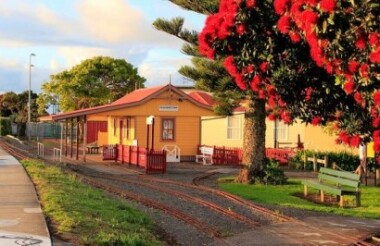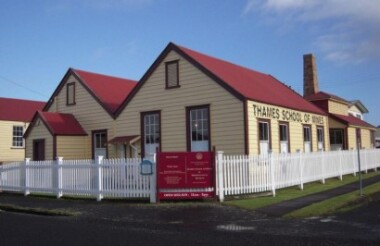 Thames is the largest town on the Coromandel peninsular with a population of around 7,000. The river it sits on, The Waihou, was originally named The Thames by Captain Cook when he sailed into the Hauraki Gulf in 1769.
Gold, discovered here in the 1850's, wasn't truly exploited until an agreement with local Maori enabled prospecting and then a major strike occurred in 1867. By 1870 the town, then known as Shortland, boomed with a population of over 20, 000 which was greater than Auckland at the time. Once the easily recovered alluvial gold had gone companies were formed to purchase the equipment needed to extract gold from the rock itself. At one point there were up to 690 stamper batteries crushing quartz rock in the area. Gold mining continued here until just after World War 1.
The nearby town of Grahamstown and Shortland amalgamated in 1870 to become today's town of Thames. Some buildings have survived from the era including the Brian Boru Hotel and the Lady Bowen. The School of Mines has an old battery, laboratory, and is full of relics. The building itself dates back to 1886.