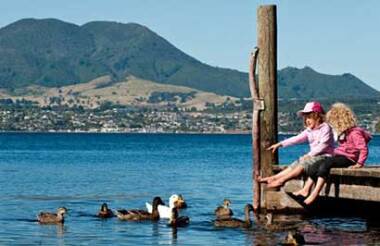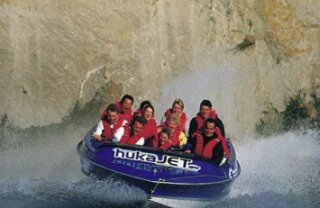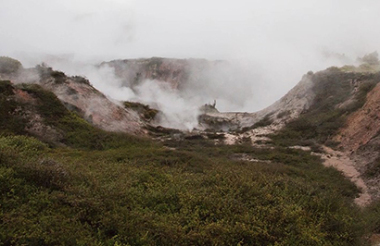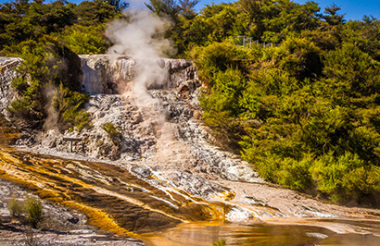 The town of Taupo sits on New Zealand's largest lake, Lake Taupo and this beautiful and serene body of water is reason enough to visit. The lake is actually a volcanic caldera formed following a massive eruption in the year 186 and is considered to be one of the most massive and violent eruptions known. Overlooking the lake are the cones of long extinct volcanoes, further evidence of the regions fiery past. To the south-west Mt. Ruapehu in the Tongariro National Park can be seen. The town itself is a lively place with many shops, bars and cafes all catering for the traveller and visitor.
A whole host of activities can be undertaken here such as bungy jumping, sky diving, fishing for trout in the lake and rivers, kayaking, sailing, horse riding and walking and hiking to name but a few.
Stop in at the quirky L'Arte Cafe and Gallery, home to the famous mosaic outdoor living room and the well-recognised 'Alice's Chair' sculpture.
Just to the north of the town centre is the Wairakei geothermal power station and a little further north is Craters of the Moon, a geothermal wonderland where you can explore colourful sulphurous lakes, bubbling mud pools and hot water geysers from the safety of boardwalks. The nearby Huka Falls are a spectacular sight and a jet boat ride will give you a very exciting ride to view the thundering water from below.