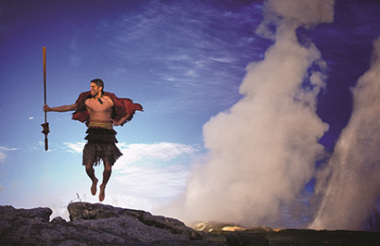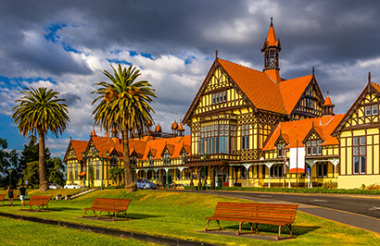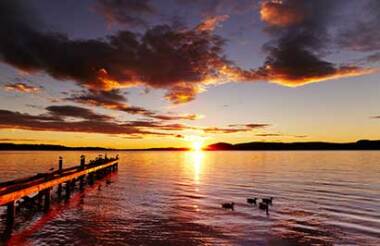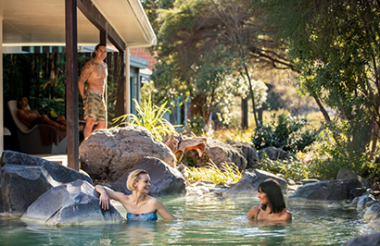 On this tour, you will be picked up from the hotel in a comfortable mini-bus and driven through the stunning Waikato countryside on a fully guided journey to Waitomo Caves and Te Puia Geothermal Park.
During the journey to Waitomo, you will encounter New Zealand's longest river, beautiful mountains, and see several different farm animals along the way. Once in Waitomo, you will explore the ancient and amazing caves, with their many different cave formations including Stalactites, Stalagmites, and Lime Columns, before descending even further underground for your glowworm experience. Board your glowworm boat for a cruise on the grotto river with thousands of glowworms glittering above your head. Waitomo Glowworm Caves are a must-see for any traveller. Arriving at your second feature destination, Te Puia, you will receive a fully guided tour to best experience the geothermal and cultural wonders including Pōhutu Geyser, Māori Architecture, The National Māori Arts School, geothermal craters, geothermal events, and even the chance to view a Kiwi bird in the Kiwi viewing house.
Continue your adventure with another fully guided journey south to Rotorua, with many more attractions to see along the way, including hydro dams, rivers, and lots more animals. Once in Rotorua, you will be guided past many of its famous and historical sites, including Lake Rotorua, The Government Gardens, Blue Baths, Thermal Springs, and Polynesian Spa.