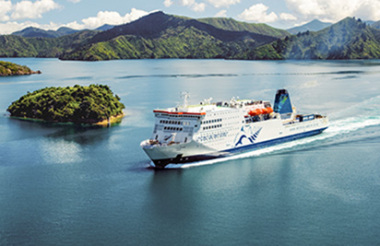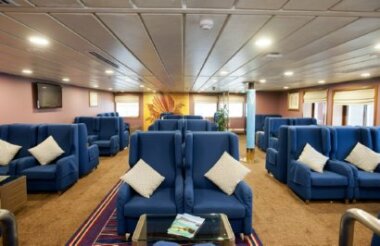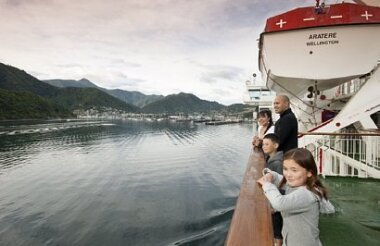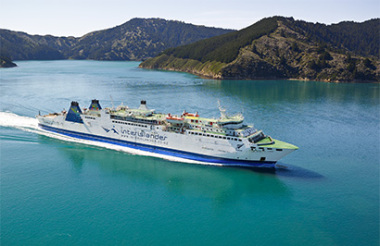 The 92 km journey between Wellington and Picton takes around 3 hours and has been described as 'one of the most beautiful ferry rides in the world'. Leaving Wellington Harbour you pass many interesting points such as Pencarrow Head on top of which is New Zealand's oldest lighthouse (1859). Red Rocks is home to a seal colony and Oterangi Bay is the site which recorded the country's highest ever wind speed of 268 kph (167 mph). From the Cook Strait, spectacular views of the Kaikoura Ranges on the South Island can be enjoyed and dolphins and many sea birds are often seen.
Around one hour of the cruise takes you through the Marlborough Sounds - and this region of bush covered mountains, small islands, crystal clear waters and secluded bays is a remarkable photographic opportunity. At the end of Queen Charlotte Sound the cruise comes to an end in the picturesque town of Picton.
When you're not out on the deck enjoying the amazing views, you can retreat to the exclusive Premium Plus lounge which is the most comfortable and relaxing way to travel across the Cook Strait. You'll enjoy complimentary beverages, light snacks, lunch or breakfast, internet access, magazines and newspapers and the most comfortable seating, so you can sit back and enjoy the journey.